Search
Other Features
These may or may not do something:
If you are the site admin: Log In
Bob and Paula Heddle's family tree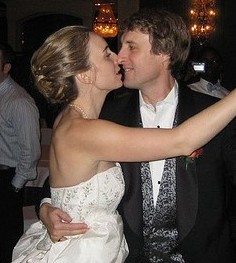 Welcome to the family site for Bob and Paula Heddle and all our relatives.


How to use this site:

You can find people by doing using the search box on the home page (that's where you are now), or by clicking Surnames from the menu on the left and choosing a surname. Not all the surnames are displayed by default, but you can get them all by clicking the first letter of the last name, i.e. click A if you are looking for Jane Austin.
If you don't know where to start, you can try starting with one of the people listed below.
When you are looking at a person page, their parents, spouse, and children are listed. Click them to jump to their page.
Also on a person page, there are tabs near the top that say Ancestors and Descendents. Click those to get some pretty charts - they will help you navigate around. It is easy to get lost!
If you want to know where a fact comes to, check the sources. They are listed at the bottom of the person page, and you can click on them to get more information including (sometimes) a photo of the document.
All information about living people is restricted and will not be displayed.
You do not need to log in to use this site. There is a login field above, but nobody has a login except for me, for admin purposes. I am not giving out login information to anyone.
If you have additions or corrections, new information, or are related to me, please email me: bob (at) heddle (dot) com. I'd love to hear from you.
Suggestions for where to start: